Supporting independents nationally we strive to supply you with everything you need.  We provide our customer base with 'real life' supporting range extensions and really champion serving the high street customer.
We are extending our range to incorporate the packaging and sundry supplies including ingredients to become the "one stop shop" by delivering your sundries with your next meat order.
Below is a range of products we can supply, however, our skill and flexibility allow for a completely bespoke offering, should that be required.  Contact our sales team for more details.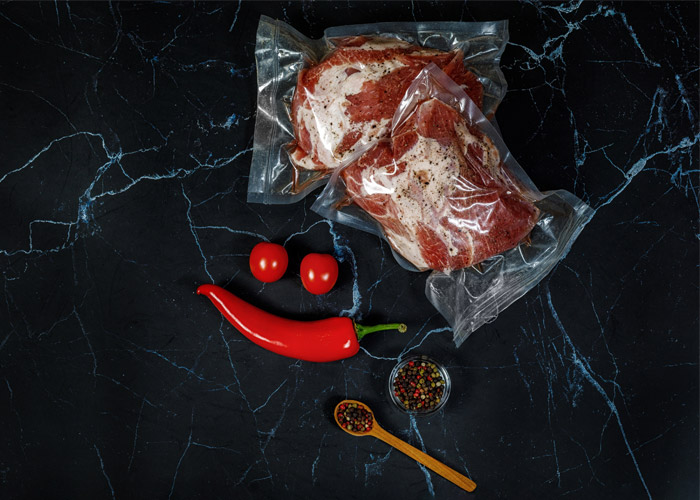 Available Products
Verstegen Marinades & Sauces
Verstegen World Grill Oil Marinades
Argentinia Fire
Japanese Flowers
Verstegen Sauces
Black Bean
Piri Piri Pure
Tikka
Yoghurt & Garlic
Bombay Curry Sauce Pure
Stroganoff
Quantity
2.5ltr
2.5ltr
2.5ltr
2.5ltr
2.5ltr
2.5ltr
Verstegen Retail Sauces
Honey Mustard
Steak Diane
Peppercorn
Smokey BBQ
Stilton
Bearnaise
Mushroom
Sweet Chilli
NEW! Verstegen Steak Night Display stand with all 8 flavours
Quantity
6 x 80ml
6 x 80ml
6 x 80ml
6 x 80ml
6 x 80ml
6 x 80ml
6 x 80ml
6 x 80ml
Middletons Glaze
BBQ
Double Smoke BBQ
Honey Roast
Jamaican Jerk
Louisiana BBQ
Pepper Steak
Salt & Pepper
Southern Fry
Sweet Chilli & Lime
Thai Green
Cajun
Garlic & Butter
Hot & Spicey
Katsu Curry (NEW)
Maple & chilli
Piri Piri
Satay
Sticky Maple
Tandoori
Tikka Style
Chinese Style
Habanero Chilli (NEW)
Italian
Lemon & Pepper
Garden Mint
Rosemary & Garlic
Smokey BBQ
Sweet & Sour
Tangy Chipotle Chilli
Honey & Soy
Quantity
2.5kgs & 10kgs
2.5kgs & 10kgs
2.5kgs & 10kgs
2.5kgs & 10kgs
2.5kgs & 10kgs
2.5kgs & 10kgs
2.5kgs & 10kgs
2.5kgs & 10kgs
2.5kgs & 10kgs
2.5kgs & 10kgs
2.5kgs & 10kgs
2.5kgs & 10kgs
2.5kgs & 10kgs
2.5kgs & 10kgs
2.5kgs & 10kgs
2.5kgs & 10kgs
2.5kgs & 10kgs
2.5kgs & 10kgs
2.5kgs & 10kgs
2.5kgs & 10kgs
2.5kgs & 10kgs
2.5kgs & 10kgs
2.5kgs & 10kgs
2.5kgs & 10kgs
2.5kgs & 10kgs
2.5kgs & 10kgs
2.5kgs & 10kgs
2.5kgs & 10kgs
2.5kgs & 10kgs
2.5kgs & 10kgs
Gluten Free Glaze
Chinese Style
Hot & Spicey
Italian
Garden Mint
Pepper Steak
Buffalo
Quantity
2.5kgs & 10kgs
2.5kgs & 10kgs
2.5kgs & 10kgs
2.5kgs & 10kgs
2.5kgs & 10kgs
2.5kgs & 10kgs
Raps Magic (Oil Based) Marinades
Dragons Fire
French Garlic
Ginger Chilli & Lime
Lemon & Chilli
Wild Garlic
Peri Peri
Quantity
2.5ltr
2.5ltr
2.5ltr
2.5ltr
2.5ltr
5ltr
Burgers
Tasty Burger Mix with Onion
Special Lamb & Mint Burger Mix
Special Pork & Apple Burger Mix
Gourmet Great British Burger Mix
Gourmet Hot Chilli Burger Mix
Gluten Free Salt & Pepper Burger Mix
Gourmet Kofta Mix
Quantity
12x340g
18x340g
18x340g
10x340g
10x340g
10x340g
10x340g
Sausages
Olde English Sausage Mix
Firecracker Sausage Mix
Pork & Leek Sausage Mix
Plain Pork Sausage Mix
Pork & Apple Sausage Mix
Lamb & Mint Sausage Mix
Gluten Free Cumberland Sausage Mix
Desire Great British Banger Mix
Gluten Free Plain Pork Sausage Seasoning (requires rusk)
Quantity
12x565g
12x565g
12x565g
12x565g
12x565g
12x565g
8x225g
12x455g
8x225g
Shropshire Spice Co Retail Packs
Wild Sage & Roast Onion Stuffing Mix
Parsley, Thyme & Lemon Stuffing Mix
Apricot & Almond Stuffing Mix
Sage, Red Pepper & Shallot Stuffing Mix
Cider Apple & Sage Stuffing Mix
Wild Mushroom, Garlic & Herb Stuffing Mix
Gourmet Bread Sauce Mix
(Available on request, 1 week lead time)
Quantity
6x150g
6x150g
6x150g
6x150g
6x150g
6x150g
6x150g
65mu Vacuum Pouches
140 x 170
150/160 x 200
200×200
200×250
240×650
250×250
250×300
250×350
300X300
300×350
300×400
300×450
300×500
320×520
350×350
350×450
400×400
400×500
400×600
430×650
560×800
Other sizes and microns available on request
Quantity
1000
1000
1000
1000
500
1000
1000
1000
500
1000
1000
1000
500
500
1000
1000
1000
500
500
500
500
Bags (plastic, paper, counter)
Black Sacks Heavy Duty 20x34x39 40mu
HT Blockhead Sacks 12×18 300x450mm
HT Blockhead Sacks 15×20 375x475mm
HT Blockhead Sacks 18×24 450x575mm
HT Blockhead Sacks 20×30 500x725mm
HT Blockhead Sacks 24×36 600x875mm
Clear Poly Bags 8×10 200 x 258mm 22mu
Clear Poly Bags 10×12 250 x 308mm 22mu
Clear Poly Bags 12×15 300 x 375mm 22mu
Clear Poly Bags 12×18 300 x 458mm 22mu
Clear Poly Bags 18×24 450 x 615mm 22mu
Boxed Stronghold Counter Bags 8×10"
Boxed Stronghold Counter Bags 10×12"
Boxed Stronghold Counter Bags 12×15"
Boxed Stronghold Counter Bags 12×18"
Nalophan Roasting/Cooking Bags 225x600mm (25)
Kraft Twist Handle Carrier Bag 32x12x41
White Vest Carrier 11x17x21 18mu
Turkey Vest Carrier 18x25x30 25mu
Quantity
200
2000
2000
1000
500
500
1000
1000
1000
1000
250
1000
1000
1000
1000
25
200
2000
500
Meat Wrap
Peach Meat Saver Paper Ream
Peach Meat Saver Paper Quartered
4" Clear Burger Discs
5" Clear Burger Discs
Meat Wrap 450x1500mm
Stronghold 10mu HD Sheet 9×14
Soak Pads 90x120mm
Butchers Twine Rayon No 5
Red Bag Sealing Tape
Quantity
–
2000
5000
1000
–
1000
1000
–
6
Cleaning & Paper Products
Blue Centerfeed 2ply pack of 6
Mini White Centerfeed 2 ply pack of 12
Blue J-Cloth on a Roll 2×350 sheets
Red J-Cloth Pack of 50
Quantity
Pack of 6
Pack of 12
2 x 350 sheets
Pack of 50
Black & White
D1
D2
D3
D7
D8
D14
D17
D18
J3
J4
M1
M2
M3
M8
M14
Black PP Tray (1/2 Gastro / 2.5kg chicken fillet tub) 227-178-80mm
Other Trays available on request
Quantity
500
500
500
500
500
250
500
250
250
250
250
500
500
500
500
Case of 294