With the event of a New Year it's a new look for us here at DB Foods. The wholesale business, established in 1991, has long been serving the High Street and Catering Butchers within the UK with its unparalleled range of meat, poultry, game and deli.
It's also a new look Board of Directors, creating a  new management structure, with Gary Smith  (CEO/Group CFO), George Holliday (Sales Director),  Max Prudon (Operations Director) and Stuart Robson  (Buying Director) now charged with running the established wholesaler.
It has been a year of significant change within DB Foods. After securing investment into The DB Foods Group of £6.25m from corporate investor British Growth Fund. A proportion of the additional investment funds will be used to support the ambitious growth plans of online food retailer MuscleFood which is part of the group. A new production business, Vantage Foods, has been separated from DB Foods operations.
The re-branded wholesale business will focus on building on previous successes with servicing the needs of Butcher outlets throughout the UK. The business remains committed to delivering the right product to  all customers at the right price.
It's not just about a new look board or brand, the initiatives will go a lot further in 2021 with the expansion of the sundry and packaging supplies providing a true one stop shop for all a butcher's requirements.


DB Foods operates its own fleet of trucks from its depots in Banbury (the previously acquired, and significantly expanded, Tadmarton Products site) plus its main head office in Poole, Dorset. It also has a long-established depot in Belgium which will be instrumental managing the challenges of import post-Brexit. This approach ensures that customer service remains central to the DB Foods ethos. A number of technology initiatives are planned to improve the communications and systems keeping DB Foods at the forefront of the market.
AN EXCITING YEAR AHEAD
"Last year was a challenging year with all the changes coupled with the obvious threat of COVID19. We emerge from this period much stronger with a new look, new management focus and business plans that will make  2021 a very exciting year. We would like to wish all existing and new customers a prosperous new year, secure in the knowledge that DB Foods will be supporting their business".
Gary Smith, CEO, DB Foods Limited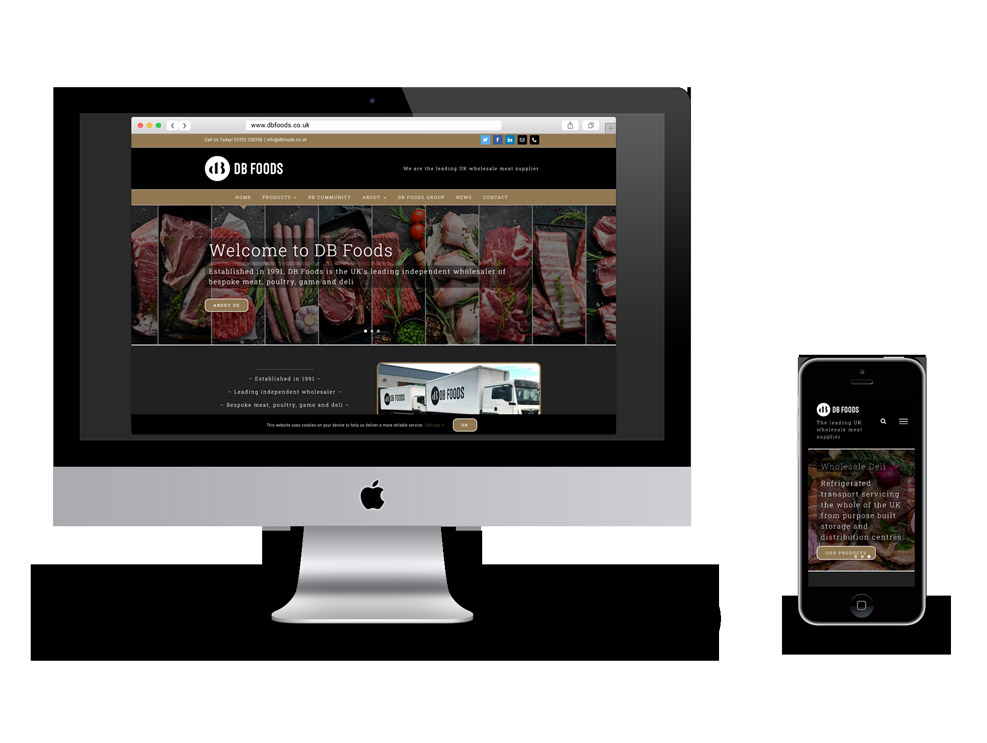 The leading wholesalers in the UK, DB Foods Limited
supplies a comprehensive range of quality wholesale meat,
poultry, game and deli products. We have a renowned
track record in providing quality products, competitively
priced, with an exceptional level of service. The head office,
located in Poole, Dorset, was purpose built utilising the
latest industry technology.
We care deeply about our environmental impact and the
source of the products we sell. We continually strive to
source unique and innovative products to give customers
that all important point of difference. With our large
modern fleet of refrigerated vehicles, we deliver across the
UK and Europe seven days a week. The ongoing investment
in production and distribution facilities across the UK and
Europe, ensure we remain at the forefront of the industry