Welcome
At DB Foods we are here to support the high street, those out for a bite to eat and the bulk buyers of meat.
We understand that being independent is tough.  We know that managing large scale business is too, we all need support, and that is exactly what we are here for.
Whether it's our great quality meat essentials, or the huge range of choice, DB Foods is built around you.
We are the people that say yes

We are the people you can rely on

We are the people who recognise your needs

We are DB Foods and we are here to support you
Working with us
Supporting independents nationally we strive to supply you with everything you need.  We provide our customer base with 'real life' supporting range extensions and really champion serving the high street customer.  We are extending our range to incorporate the packaging and sundry supplies including ingredients to become the "one stop shop".
To speak to one of our team, please contact Sales on 01202 238238 or sales@dbfoods.co.uk.  Alternatively, you can complete the attached form:
Testimonials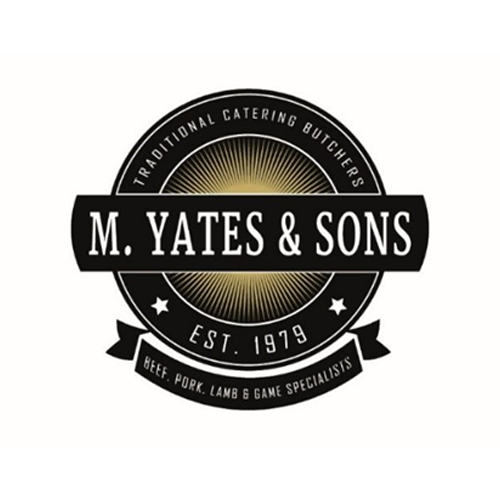 Contact: Darren Eyre | Manager
Company: M Yates & Son Ltd
Location: Newquay, Cornwall & Newton Abbot, Devon
Terms and Conditions of Sale
The customer is to confirm that all information contained within the customer account form is accurate and correct and agrees to notify DB Foods Ltd in writing of any subsequent changes to this information thereafter
DB Foods Ltd will undertake credit checks with one or more Licensed Credit Agencies to assess and reassess suitability for credit facilities, debt collection, tracing and prevention of fraudulent activity. DB Foods Ltd may retain records of these checks to aid any future assessment of the account
Credit Facilities may be suspended or withdrawn without prior warning if payment terms are not adhered to or the agreed credit limit is exceeded
Periodic reviews of the account may take place without prior notice which may result in the adjustment or removal of any credit facilities that have previously been granted
Payment terms are strictly 7 days from date of invoice unless agreed in writing by an authorised DB Foods Ltd Representative
DB Foods Ltd retains title of all goods until all monies outstanding under any sale contract have been received by way of cleared funds
All goods are sold on a firm sale basis
All discrepancies and claims to be notified to DB Foods Ltd within 24 hours of delivery
DB Foods Ltd reserves the right to charge interest on all invoices that remain unpaid following their due date at a rate of 8% above the base rate of the Bank of England
These terms and conditions are governed by English Law
DB Foods complies with the UK's Data Protection Act 2018 and Ireland's Data Protection Act 2018. The Personal Data relating to you as an individual or to individuals within your organisation ("personal data") may be processed by us (DB Foods Ltd) as a data controller for the purpose of supplying goods and services, with or without credit terms. We may disclose your personal data to selected third parties such as insurers, credit insurers, credit reference agencies and other carefully selected parties, who may process your personal data as data controllers for the purpose of carrying out insurance, risk assessments, credit management and other associated activities. We may also receive personal data about you from such third parties. Your personal data may be processed within or outside the European Economic Area in line with requirements of the relevant Data Protection Act.
By providing us with your personal data, you consent to our processing of such data as described in this notice. You have the right of access to request personal data we hold about you, make a request for erasure and you have the right to rectify such data if inaccurate or processed unfairly. If you wish to exercise your data subject rights; please contact info@dbfoods.co.uk.
For more information on your rights or definitions used in this notice, please see the UK Information Commissioner's website at www.ico.gov.uk or the Irish Data Protection Commissioner's website at www.dataprotection.ie.
Reviews
Family King
Best quality
Hartmut Gerst
DB Foods cares deeply about its environmental impact and the source of the products it sells. DB Foods continually strive to source unique and innovative products to give customers that all important point of difference.
David Masters
Had great service from DB Foods on the whole.  I recommend them!
Chris Wheeler
Amazing beef, lamb, venison and pork always perfect quality.  Makes my life easy #great product equals great dishes equals happy customers.
Carl Leppard
Very good company helpful staff very good service!
Alan Long
We are a butchers in Whitstable who buy lots of DB Foods great meat. Great company, fair prices, good quality products, good delivery drivers. Very good.
Brenda Maria
DB Foods are a great company, we are a Butchers in Whitstable, Kent who buy lots of their quality products. (Max is great).  Keep up the great work.
Ана Borislava
We work with them on a weekly basis. They are very good meat suppliers, they do whatever your demand is.  Recommended suppliers. Best meat suppliers in UK.
Sheere Bolp
All kind of meat suppliers.  Best services in UK. Fast delivery to supermarkets. Good stuff, great team. Recommended for all butchers and also supermarkets in UK and around UK. Best meat suppliers.
Andrew Hart Simeone
Best meat suppliers with their base in Poole. They are the best meat suppliers for all butcheries in UK. Recommend. Best delivery services.
David Fanny
Meat suppliers for all supermarkets and butcheries in UK. Best food suppliers that I recommend.
Eda Beckmanqez
Meat delivery at your Superstore.  Good food – DB food – meat suppliers in UK. Best delivery services.
Michael Schmidt
Meat purchased from them was of the highest quality. I highly recommend purchasing raw material from DB Foods Ltd. by all butchers in the UK. I would like to see their products distributed to all supermarkets. I support them with confidence.