We source the fullest possible range of wholesale lamb, hogget and mutton from within the UK and across the globe.  It is this novel partnership that helps drive costs without the need for compromise on provenance, welfare and quality.
Complementing fresh British lamb are regular containers of fresh and frozen lamb and mutton brought in from New Zealand and Australia. As well as providing a great tasting product, these bulk-bought containers give us a real edge in the marketplace.
Below is a range of products we can supply, however, our skill and flexibility allow for a completely bespoke offering, should that be required. Contact our sales team for more details.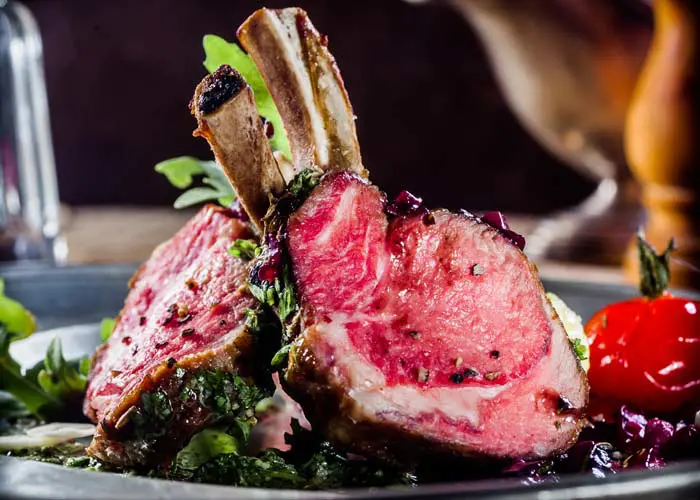 Health Benefits
Lamb is a rich source of minerals and vitamins, including vitamin B12, iron, Zinc and many more. Please find nutritional facts and health benefits of eating lamb below:
Vitamin B12: Important for blood formation and the function of the brain, vitamin B12 is only found in animal-derived foods, and is absent from vegan diets. Deficiency in vitamin B12 may cause anaemia and neurological damage.
Selenium: Meat is often a rich source of selenium, although this depends on the feed of the source animal. Selenium has various important functions in the body.
Zinc: Found in high amounts in lamb, zinc is usually much better absorbed from meat than plants. It is an essential mineral that is important for growth and the formation of hormones.
Niacin: Also called vitamin B3, niacin serves a variety of important functions in the body. Inadequate intake of niacin has been linked with increased risk of heart disease.
Phosphorus: phosphorus is essential for body growth and maintenance.
Iron: Lamb is a rich source of iron, mostly in form of heme iron, which is highly bioavailable and is absorbed more efficiently than non-heme iron found in plants.
Frequently Asked Questions
Do you stock all brands?
We source the fullest possible range to secure the best brand at the best price.
Why is lamb rising in price?
The lamb market has seen significant increases due to live exports to Europe and carcass being sold into China.  This looks set to continue for some time.
Do you do all cuts?
Mostly, however at times demand may outstrip supply.  Contact sales for current availability.
What is the case size?
Depending on the cut required, case sizes can vary from 10-20kg boxes.  We also carry items to a specific size cut and fixed amounts in a case. Ideal for Foodservice / Catering.