Welcome……
We are delighted to present our New Butcher Sundries Brochure. With our ever-expanding product range, we have your core sundry needs covered.
We are passionate about the environment and we are introducing new greener products on a regular basis, introducing our new Infinity recyclable trays – for further information, please ask one of our team for a free sample.
Gluten Free Products
Sausage & Burger Mixes
Meat Glazes
Oil Based Marinades
Retail Gravy, Stocks, Stuffing, Glazes and Sauces
Seal & Fresh Recyclable Bags
Compostable Carrier Bags
Counter and Blockhead Bags
Poly Trays
BCF, Heavy Duty Bin Bags and Gloves
Large variety of vacuum bags 65m and 90m
To view the full brochure, please click on the link below: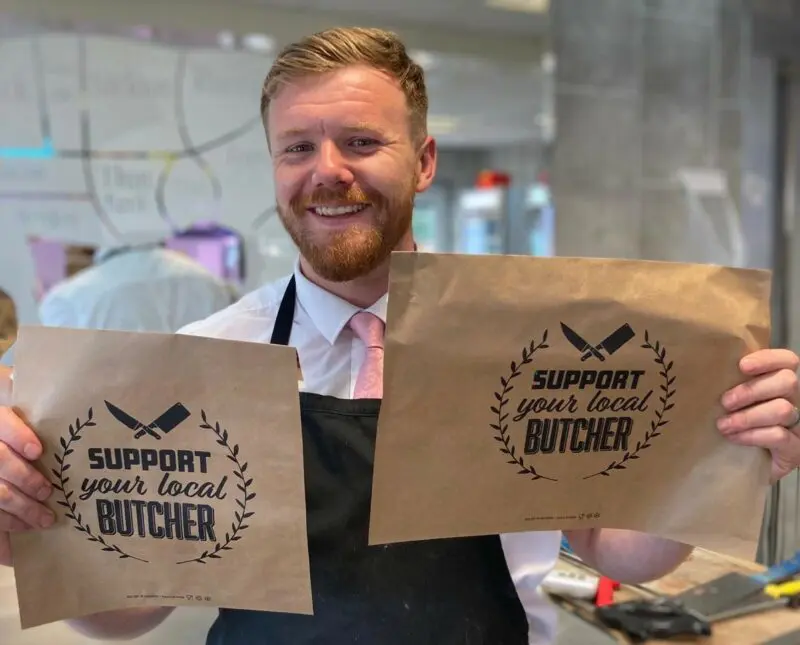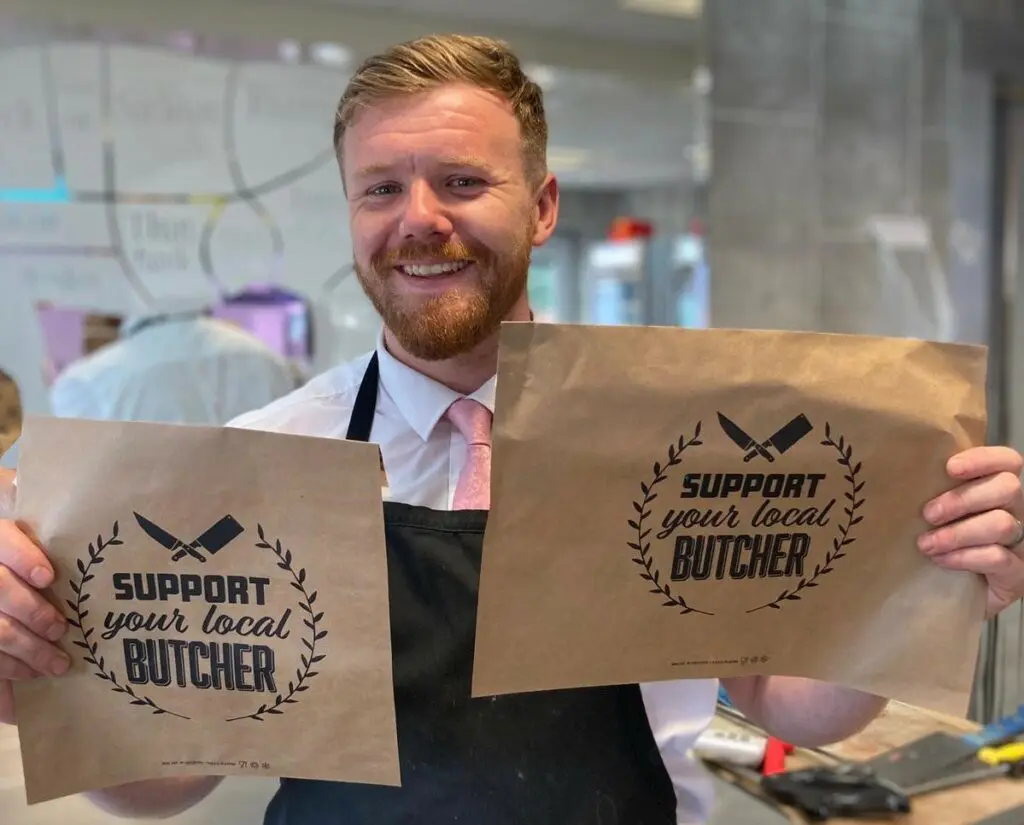 Dutch Spices
We are thrilled to welcome Dutch Spices to our chosen family of brands.  As the only seasoning producer to have the 'Simply OK' certification that reassures people with dietary requirements that they can enjoy tasty food that's safe for them to eat, Dutch Spices is a fantastic addition to our store.
To view the full brochure, please click on the link below: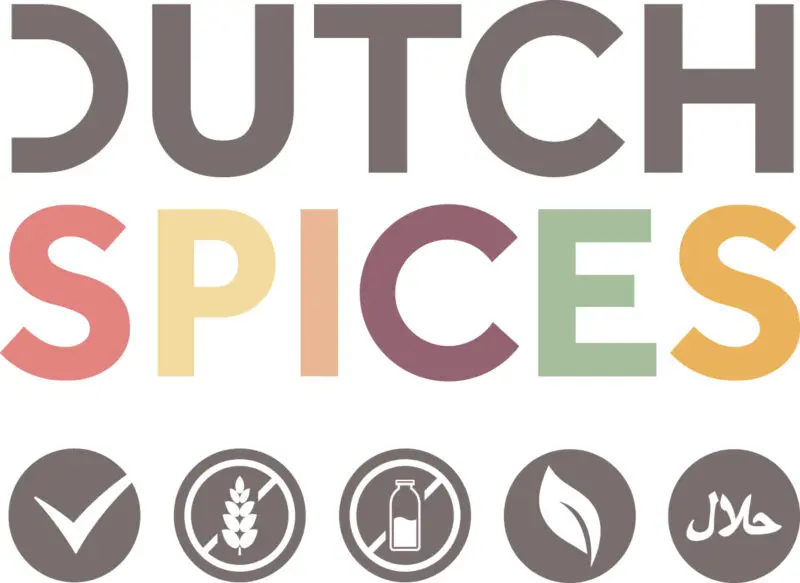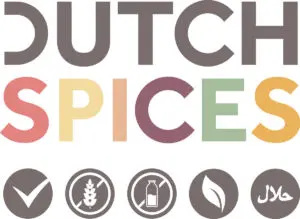 Middleton Foods
We are also thrilled to welcome Middleton Foods Butchers Premiere Range of Gluten Free glazes to our chosen family of brands.
To view the leaflet, please click on the link below:

Frequently Asked Questions
Do I have to buy a pallet of each butcher sundry products?
No, we can sell these in a variety of sizes, for example, 1 case (i.e., 1000 gloves), 2.5kg glaze etc.
How much is delivery for packaging orders?
All packaging orders can be added to your next meat order for ease.  Alternatively, these can be delivered free of charge on qualifying spend.  Contact sales for further information.
How quick is delivery?
Subject to stock availability, you order will be delivered on your next assigned delivery day.
Is my Account Manager still my main contact?
Yes, your Account Manager will still contact you for meat orders and our Butcher Sundries team we will contact you for packaging orders.  Either department can action your order.
What is your stock availability?
We currently hold a vast variety of everyday products from popular sized trays, vac bags and favourite flavours.  If products are not readily available these can normally be added to your next order.  Specials and printed products are subject to lead times, contact sales for further details.