Britain is synonymous with 'roast beef' and the traditional home and origin of breeds such as Aberdeen Angus, Hereford and the Devon Red.
Procurement is our strength and we have a large range of brands and suppliers which allow us to offer our customers the most competitively priced wholesale beef.  Procuring from accredited producers and processors throughout the UK, Ireland, EU, South Africa, USA, Australia and New Zealand ensures first class quality and assurance guaranteed.
Our British beef is available as bone-in and boneless primals and in a range of food service formats.
Below is a range of products we can supply, however, our skill and flexibility allow for a completely bespoke offering, should that be required.  Contact our sales team for more details.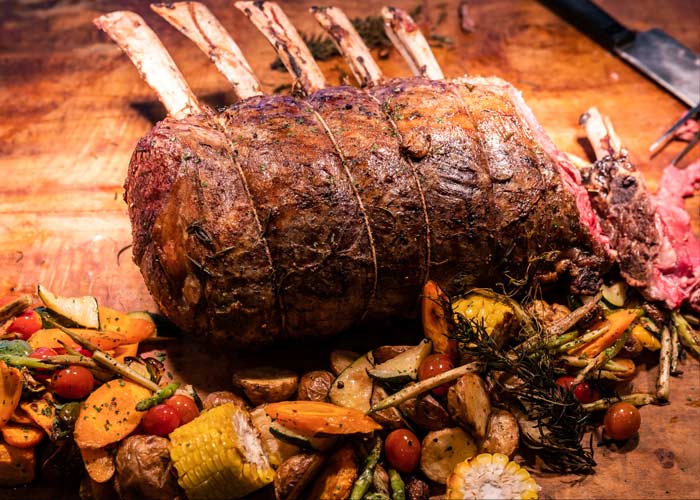 Health Benefits
Beef protein is highly nutritious and may promote muscle maintenance and growth. Beef contains varying amounts of fat, including CLA (conjugated linoleic acid), which has been linked to health benefits.  The following vitamins and minerals are abundant in beef:
Vitamin B12: Animal-derived foods, such as meat, are the only dietary sources of vitamin B12, an essential nutrient that is important for blood formation and the function of the brain and nervous system.
Zinc: Beef is very rich in zinc, a mineral that is important for body growth and maintenance.
Selenium: Meat is generally a rich source of selenium, an essential trace element that has a variety of functions in the body.
Iron: Found in high amounts in beef, meat iron is mostly in the heme form, which is absorbed very efficiently.
Niacin: One of the B-vitamins, also called vitamin B3. Niacin has various important functions in the body. Low niacin intake has been associated with increased risk of heart disease.
Vitamin B6: A family of B-vitamins, important for blood formation.
Phosphorus: Widely found in foods, phosphorus intake is generally high in the Western diet. It is essential for body growth and maintenance.