DB Foods have teamed up with Highland Game, the UK's No1 Venison supplier to provide you with the very best quality Wild British Venison and New Zealand Farmed Venison.
A passion for quality, precision and tradition have been the hallmark of Highland Game since 1997. Today, Highland Game is the industry standard, the UK's No.1 Venison brand and market influencer for best-in-class Venison products.
Close to the source in Dundee Scotland, they offer prime availability all year round. To guarantee prime quality and traceability, Highland Game collects daily from the best-in-class larders and processes to a BRC AA standards in a purpose-built factory.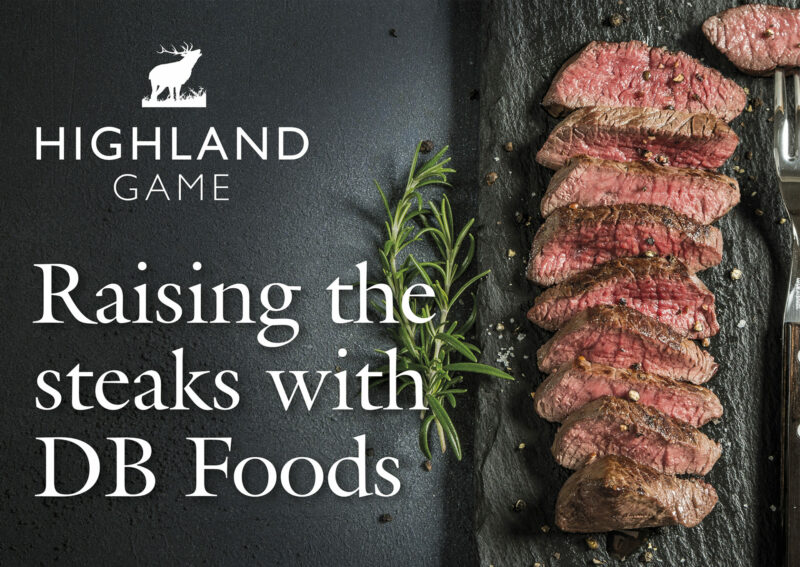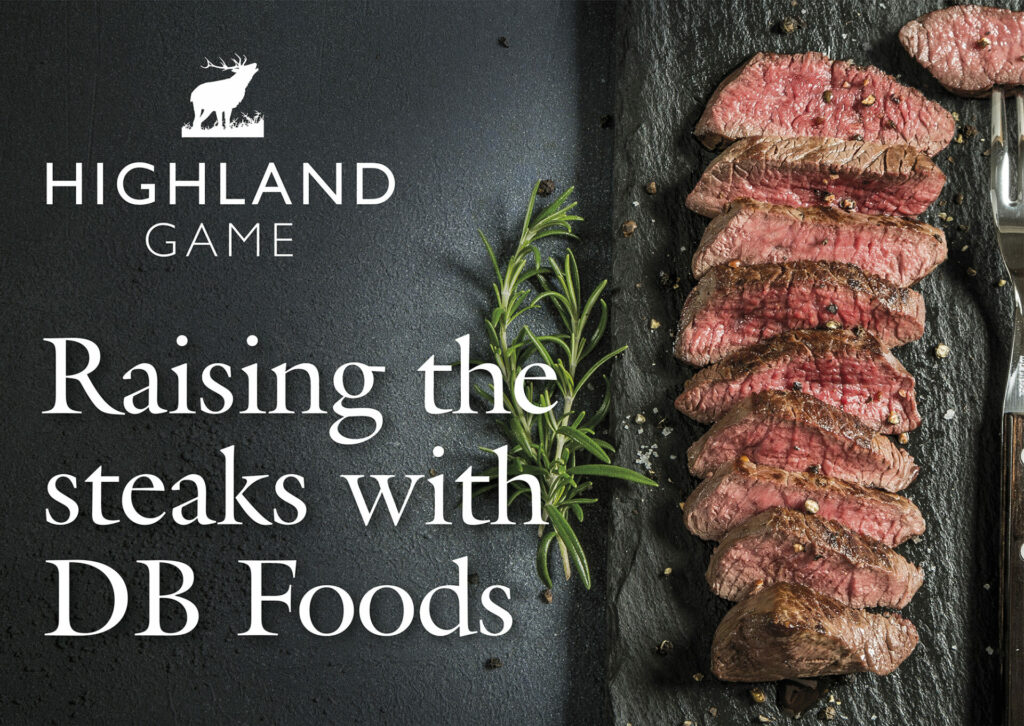 Sustainability and Supply
British Venison is sourced exclusively from Forestry Commission England, Forestry Land Scotland and private estates to guarantee the highest standard of quality assured Wild Venison. Their Wild Venison is accredited to the very best quality assured standards. Their farmed New Zealand Venison offers year round availability and extremely consistent cuts from the leading producers with who they have worked with for decades.
DB Foods and Highland Game Range:
British Bone in Venison Haunch
British Bone in Venison Saddle
British Larder Trimmed Venison Striploin Fillet
British Diced Venison Shoulder
British and New Zealand Venison Trim
Coming Soon.. Venison Burgers, Meatballs and Sausages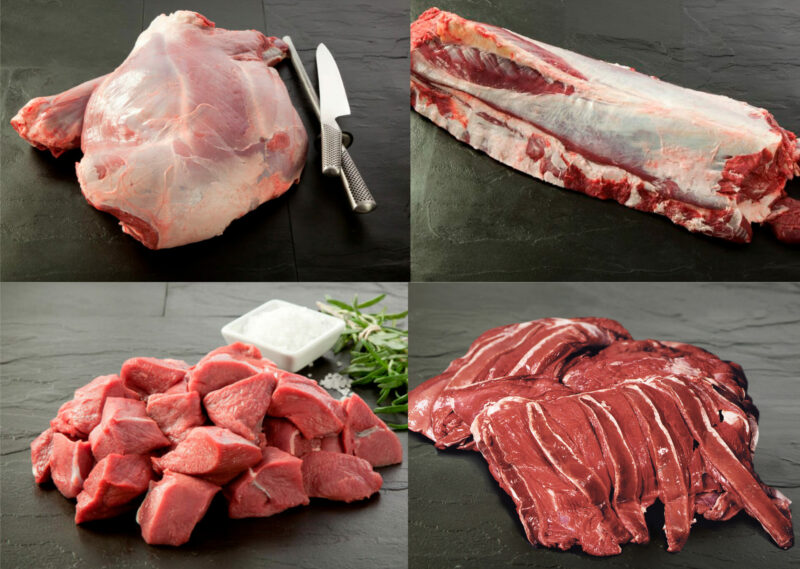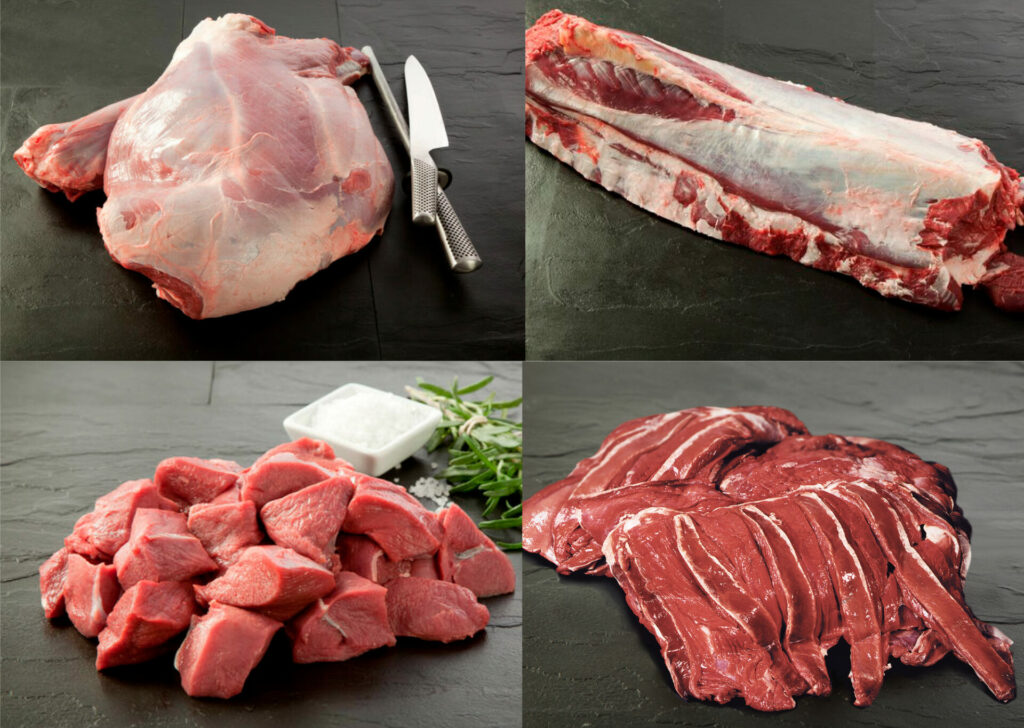 Venison, the ideal alternative to red meat
British Venison is a sustainable and nutritious meat that is climate friendly. Venison is recognised as a planet friendly meat, the many wild herds that roam our countryside need to be managed to protect the strength of the herds and the biodiversity of the landscapes they naturally thrive in. Forestry managers carefully control their wild deer populations to protect young trees and the habitat around them, eating Venison really does save trees.
Not only does Venison consumption benefit nature, the natural benefits of Venison are second to none for us too. Gram for gram, Wild Venison provides more protein than any other red meat and is less than 3% Fat! A single serving (125g) provides close to a third of the recommended daily allowance of iron, while beef provides less than a quarter. Wild Venison is also high in B Vitamins, including B2 (riboflavin) and B3 (niacin), which helps regulate metabolism, and B6 and B12 that help lower levels of homocysteine that helps prevent heart attacks and strokes.